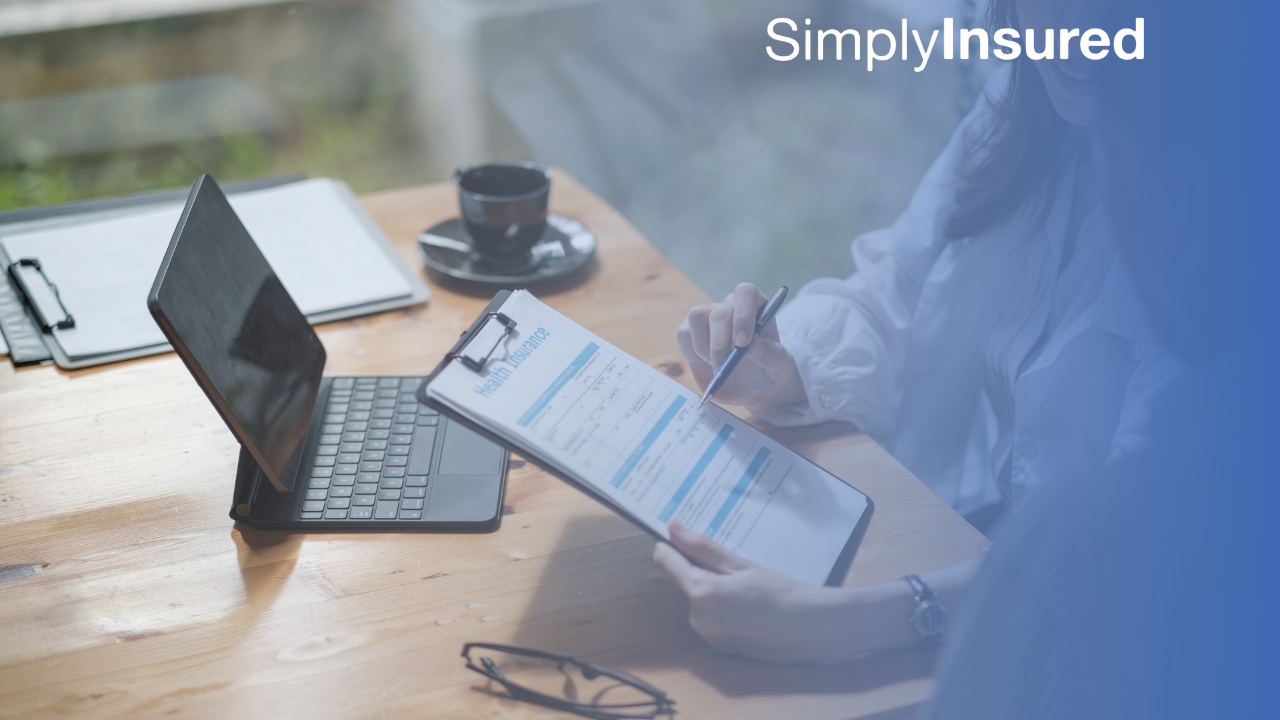 Why Choose SimplyInsured Over a PEO
When shopping around for the best options for your small business health insurance, many business owners may opt for a professional employer organization (PEO). While a PEO can be beneficial to help with human resources (HR) related tasks for your business, they are not insurance brokers or providers. Most PEOs are focused on providing HR-related services to businesses, such as HR administrative tasks such as payroll, timekeeping, and benefit-related administration.
At SimplyInsured, we continue to focus on our mission of eliminating the fear in health insurance for countless small business owners like you. In order to help you make the most informed decisions regarding your small business health insurance needs, we put together this post to help you understand why a PEO may not be the best option for your health insurance necessities. We will also explore how using a broker, like SimplyInsured, can help save you time, effort, and money in the long run for your small business health insurance benefits.
What is a PEO?
A professional employer organization is a third-party administrator (TPA) that provides HR services to businesses of all sizes. Hiring a PEO can help with employee recruitment, onboarding, worker training, payroll services, and other HR-related tasks.
PEOs are often chosen by small businesses that want to streamline their HR practices. PEOs can help businesses without having to hire an in-house staff member or build a full HR team to handle administrative tasks. This means they can also offer additional assistance such as employee retention programs, employee assistance programs, or legal support to the businesses they provide services to.
Most PEOs have a minimum number of employees that they need to work with. Some offer services to companies with as few as five employees. While others require a minimum of 25 or more to hire them for your small business HR and payroll needs.
The fees that many PEOs charge are usually based on the number of employees you have. Therefore, if you are just starting out and only have a few workers, you might not feel like it will be worth it to enlist the service of a PEO.
Challenges to using a PEO
Utilizing a PEO for your HR-related business needs provides many benefits to small and mid-sized businesses. In terms of small business health insurance, many PEOs often can provide limited options and providers to choose from for your employee health insurance benefits. There are several other challenges to consider if you are looking at a PEO for your small business health insurance needs. Here are some of the other challenges your small business could face if you opt to utilize a PEO instead of an insurance broker:
PEOs are not insurance brokers or agents. They are more akin to HR consultants than insurance experts. A PEO generally does not have experience in the field. Therefore, they may not be able to help you navigate your options for the most suitable health insurance benefits for you and your employees.

PEOs are not held responsible if something goes wrong with your employee health plans or benefits. This can be an issue if there is a dispute between your employer and the insurance provider over claims payments or reimbursements that ultimately affect employee coverage.

There is a potential conflict of interest when using a PEO. This is due in part because the PEO company gets compensated only when they enroll employees in certain health plan options. So they may steer employees toward certain carriers or coverage options without disclosing any details about the provider's financial interest or affiliation with the PEO.
Broker vs. PEO Comparison
The decision to hire a broker or a PEO is one that should be made with care. A qualified broker will listen to your needs and help you find the most suitable plan for your business. However, a PEO may not have the flexibility of a broker. If you work through a PEO, there is typically a fixed fee for their services.
This can be beneficial if all of your employees are on the same plan. However, there can be challenges if different levels of benefits are needed by different employees. It could end up costing you more money than it would if you worked directly with a broker, such as SimplyInsured.
When working with a health insurance broker, it's imperative to ensure they offer access to multiple carriers. This will ensure that when those employees move up into higher positions or get promoted, they will not lose any coverage because their new position requires additional benefit coverage.
Working with a health insurance broker enables you to select from all available options in the marketplace by providing information on benefits, coverage, and costs in addition to reviewing any pre-existing conditions or specific employee needs. The benefit of working through a broker to purchase insurance coverage is that they have in-depth knowledge of health insurance plans and pricing options and can offer innovative solutions to your small business.
Why SimplyInsured
When you take the time to compare a PEO with an insurance broker, it's easy to see why our services are often the better option for small businesses. We're driven to help you find the most suitable coverage at a price that works for your budget. Plus, we're always available to assist if anything goes wrong with your policy or you have questions about your coverage.
With SimplyInsured, there's no need to worry about feeling out of control over critical small business health insurance decisions like these. We are here to help you navigate your insurance needs efficiently while eliminating the fear in the health insurance industry for countless small businesses. Contact us today to get started on your small business health insurance plan needs.