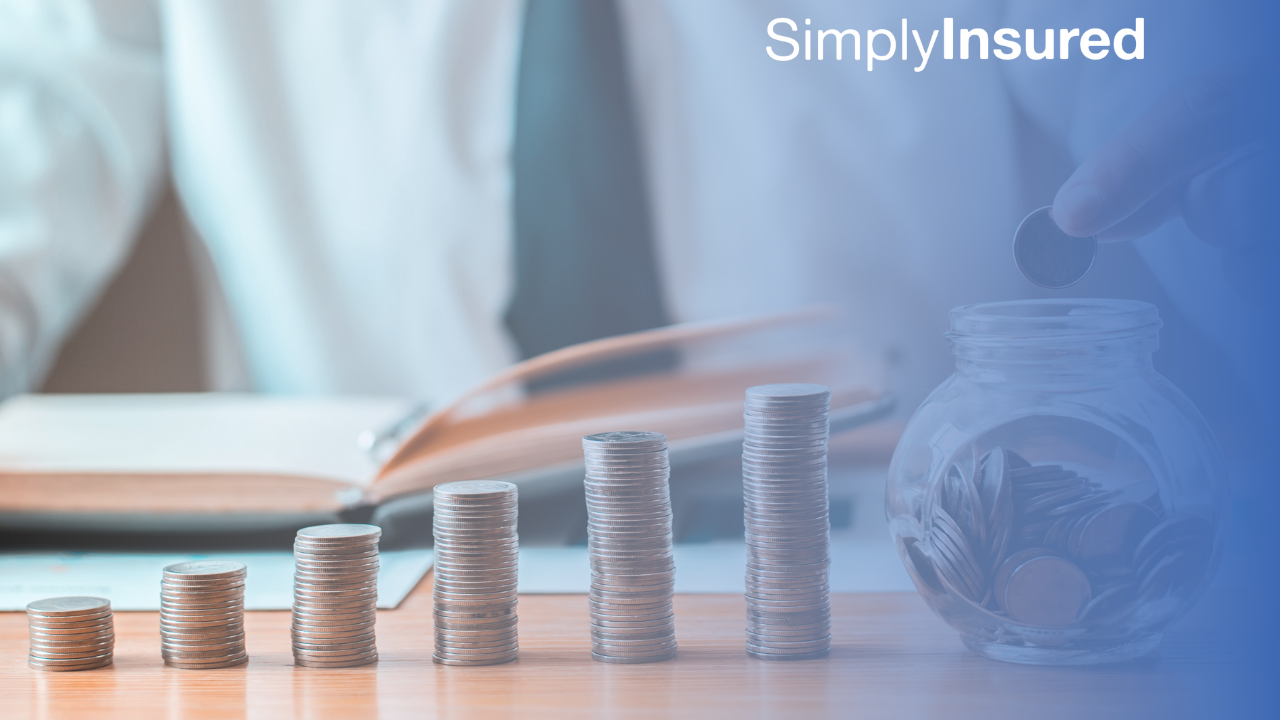 Save On Headcount Costs With SimplyInsured
As a small business owner, you understand the value of providing health insurance benefits to your employees. You also want to ensure you work with the best providers and brokers while saving on expenses. When you're shopping for health insurance, there are a lot of fees and expenses to consider. In addition to premiums, there may be deductibles and copays that add up quickly.
In many cases, especially if you live in an area with few providers or limited options, the best way to get a low-cost policy is exploring your options through a broker. Health insurance brokers typically do not charge a direct upfront fee for their services. Additionally, the process can be long and burdensome. So how can you save on costs and headcount with SimplyInsured? We'll cover that in this post.
No Upfront Costs With SimplyInsured
Many small business owners are often unsure what the process looks like when working with a health insurance broker. It's important that many business owners understand that the Affordable Care Act requires an 80/20 for all insurance companies and providers. Therefore, insurance companies are required to spend at least 80% of the money they receive from insurance premiums solely on health care costs and quality improvement activities. And the other 20% received is able to go to administrative, overhead, fees, and marketing costs. This helps protect individuals and businesses from unreasonable rate increases.

Another common inquiry asked is how are health insurance brokers paid. Many health insurance brokers are paid based on commissions earned directly from the health insurance companies. These brokers provide quotes, information about various plans, and enrollment assistance to you at no immediate cost. . The traditional broker receives either a percentage of the total premium or a flat fee, as their commission received from the insurance carrier.

At SimplyInsured, our customers pay the insurance company for their premiums, and we receive our commission directly from the insurance carrier. This process is simple and straightforward. The broker, SimplyInsured, does not charge the customer for its services.
Plans and Providers To Choose From
Shopping for the best and most affordable health insurance options for your small business employees can be challenging - it often takes a human resources or people management department. When you work with SimplyInsured, our online platform saves time and money by providing all of the available plans in your area at once. No need to send off emails or provide long employee census data forms.

You want to provide your employees with the best health insurance plan without breaking the bank. It's best to work with a broker that offers the most options and assists you as you find the right plan for your business's and employee's needs. A broker with experience working with a business like yours has a deeper understanding of how those needs can be met through various health insurance policy options. With SimplyInsured, we utilize search filters and side-by-side comparison tools to ensure you have all of the right tools at your fingertips to select the right plan to meet the needs of your team.
Integrate With Payroll, Simply
Integrating your health insurance benefit premiums directly with your payroll is one of the most straightforward ways to ensure premiums are paid on time. Unfortunately, most small business health insurance brokers don't offer this type of platform and service. A high-quality health insurance broker should be able to integrate with your payroll seamlessly, from collecting employee premiums, to status updates in your back office. Some brokers may only help you calculate the premium amounts, but typically require you to complete most of the processes yourself. This can be both time-consuming to complete. Also, it opens up the issue of expensive errors that can occur without payroll integration.
Seamless payroll integration with your health insurance broker is not the industry standard. When you use SimplyInsured, we make the process of collecting deductions and calculations quick and easy for you. In addition, with our seamless payroll integrations, when you make a change to your back office, it will automatically update in your SimplyInsured dashboard as well. This can save you time and money by eliminating manual processes like having to look at both systems every time you want to make a change.
These payroll integrations also help eliminate the unnecessary need for multiple systems and remove the need for remembering numerous sign-on information and passwords. Doing this can also decrease costly errors and mistakes while also enhancing the overall digital security of your business operations.
SimplyInsured partners and integrates with numerous payroll systems such as Intuit Quickbooks, Square Payroll, and more. We offer fully integrated deductions and an easy setup for ADP, Paychex, and other payroll systems for your business. With us, you will save time and money on unnecessary admin costs plus minimize errors with our seamless payroll integration process. Learn more about how it all works here.
Simplifying The Renewal And Onboarding Process
When it comes to renewing your plan, in the traditional broker process, you may have to go through the entire application again with every renewal. Doing this can be time-consuming and frustrating, in particular when running a small business.
The best health insurance brokers will ensure that your renewal process and paperwork are done easily and quickly so you can get back to your regular business tasks. This is also important regarding the new employee onboarding process for your health insurance benefits.
As you bring new employees to your company, they often need health insurance as soon as possible. Many quality health insurance brokers will work with you and your new hires to get them their applications and get them set up with coverage as soon as possible, but this still means it is often a manual process with forms getting sent back and forth.
Here at SimplyInsured, we aim to make the renewal process for you and your team fast and straightforward. This leads into what we call our 1-click renewal. If your current plan is the one you want to keep for the upcoming year, we carry forward all of the necessary paperwork and usually ask for one updated form. However, even if for some reason you need to look for a new plan (i.e., a larger network is needed for a larger team) you can still shop the same way as before: search, compare, and apply, all on SimplyInsured's platform. When the time for renewal comes, we also walk you through the onboarding and renewal process with our benefits management dashboard.
Structured Customer Support, If You Need It
Access to expert advice can be a great relief for anyone looking for help with their health insurance plans for their small business, and it can help you save money. Our licensed brokers are trained in the nuances of different plans and coverage options while also being capable of balancing your budgetary needs. If you feel capable of making health insurance decisions, you are able to take the advice given throughout the shopping, comparing, and application processes as a self-service platform. But, if you have questions, like the millions of Americans trying to figure out what their healthcare plan really covers, we have the support team to help you work through everything.
Your health insurance broker can also serve as a valuable resource and support for any changes that need to be made to your employee's health insurance plans. They will help you choose the right plan for your needs and address any issues that arise along the way. But with some knowledge and time invested in finding the right plan, you can save on expenses—which means less headcount and cost for you.
Health insurance is complicated enough, and the process can be much more challenging without expert support and guidance from an exceptional broker. The best way to save money on health insurance for your small business employees is to work with a broker who specializes in helping people navigate the system and find affordable premiums. By understanding what's available from different companies, your broker can provide recommendations based on your unique needs and budget. You'll get access to all those great benefits without paying to hire someone to run your human resources department.
For many small businesses, working with a health insurance broker with great customer support is critical. At SimplyInsured, we provide our customers with access to phone, chat, and email support so that you can receive expert assistance when you need it.

Our mission is to eliminate fear in health insurance options for small businesses. Ready to get started? Get your instant insurance quote today.