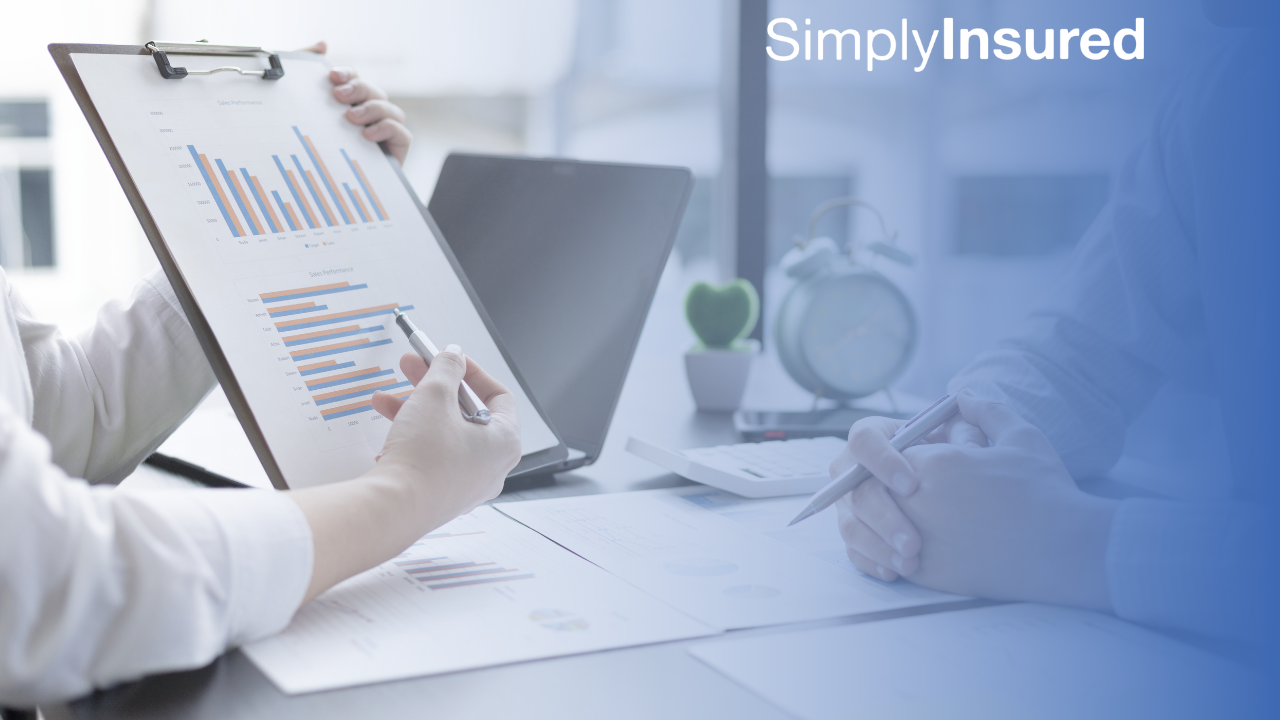 Industries We Serve with Small Business Health Insurance
Shopping around for small business health insurance can be overwhelming. SimplyInsured is on a mission to eliminate the fear of health insurance for small businesses. With many providers and brokers available, deciding which providers and plans you should choose can be confusing. We are driven to make the process of selecting health insurance for your small business and your employees as simple as possible.
We specialize in numerous industries for their medical, dental, and health insurance needs and offer support for companies as small as 1 and as large as 150 employees. We know that every organization is unique, and we take the time to understand your business insurance needs and requirements as we offer our services to you.
By doing this, it allows us to provide personalized solutions that will fit into most business models. We understand the importance of insurance for you and your employees. And because of that drive to eliminate the fear of health insurance for small businesses, we compiled a list of some of the main industries that many of our clients we work with come from and how we support them with their small business health insurance.
Accounting and Legal
Accounting and legal services are two of the most common businesses in the United States. They provide essential resources for many companies, both large and small. This is because they help ensure that everything is being handled properly with legal business entities, taxes, accounting records, and other financial issues that can arise when running a company.
Given the continuous need for accounting and legal services, these companies often need small business health insurance plans to attract and retain high-quality talent. That's why we also serve many accounting and law offices with our medical, dental, and vision insurance options. Whether you are a solo practitioner or have a multi-partner firm, we provide valuable benefits for you and your employees. We focus on supporting small accounting and legal companies with up to 150 employees.
Construction and Engineering
The construction and engineering industry is an integral part of our everyday world. However, construction is a high-risk industry with a considerable number of injuries and illnesses. Workers are often at risk of serious accidents, illness, or injuries from on-the-job activities. From flipping houses to building residentially plus demolition services, we help many small to mid-sized construction businesses within the industry.
With such a high rate of injuries and illnesses among construction workers, it is critical that companies invest in small business health insurance options for their employees. In addition, they should have a safety plan in place to keep all employees safe while on the job site. Our services within the construction and engineering industries are geared towards companies from 1 to 150 employees.
Education
The educational sector is another one of the largest employers of small businesses in the United States. More importantly, the educational industry often branches beyond the classroom to expand many viable small business commodities. Many of these companies are often small business entities or sole proprietorships. Therefore, small business insurance for medical, dental, and vision can be critical to your business viability and the employees that work within them.
Whether your business provides tutoring, e-Learning services, swim classes, music lessons, or martial arts, you want your business and employees to benefit from a health insurance policy. Small businesses within the educational industry may benefit from health insurance plans, given that they also provide coverage for unexpected medical expenses. In addition, they may provide coverage for preventive care that can help reduce overall healthcare costs in the long run for you and your employees.
Hospitality
The hospitality industry is another of the largest employers and covers a wide variety of service-related companies. There are thousands of small businesses within this industry. From cafes, restaurants, cleaning services, and other related niche services, there are many small businesses we support with their health insurance needs.
The industry also has a high rate of injury and illness, which can result in lost work that can impact revenue. This is why health insurance benefits from SimplyInsured can help your company retain valuable employees who would otherwise be forced to handle medical issues or unplanned absences due to a lack of benefit opportunities.
Non-profit Sector
The non-profit sector is a diverse and fast-growing industry in the United States. This industry allows hundreds of thousands of organizations to serve various types of functions to communities and individuals. Commonly, non-profits are exempt from paying taxes, which means that they have to raise all their operating funds from donors, grants, or other sources.
Given that non-profit organizations do not make a profit for the benefit of their owners, this can make hiring and retaining talent a challenge for this valuable industry. To further their mission, the people or companies running them must use any money left over after covering all expenses, including staff salaries and benefits.
We understand this can create a distinct challenge to health insurance benefits for small non-profits. We strive to help your non-profit retain quality talent within your non-profit with affordable health insurance options. From small non-profit associations to small boards of directors, we have many plans available to meet your staff's unique needs.
Marketing Agencies
Marketing agencies and the creative services sector has seen a large boom since the beginning of the Covid-19 pandemic. This is due in part thanks to more remote and hybrid capabilities allowing for expanded business opportunities. However, in this sector, many small businesses within the marketing and creative services industry struggle to find affordable and useful health insurance for employees.

These industries are important to helping other small to mid-sized businesses grow exponentially through marketing and advertising their companies. If your agency or business has less than 50 employees, we can guide and support you to find the small business health insurance plans that will exceed the benefits goals for both you and your employees.
Real Estate
In the real estate industry, having the right health insurance plan in place for your business is paramount. You understand the importance of having health insurance for you and your staff. While some health insurance companies offer plans that are specifically tailored to professionals in your field, others may not be as well-suited to meet your needs.
Many real estate professionals and companies often need coverage that will protect you and your employees from unforeseen health problems that may arise. Whether your business is a small residential agency or a mid-sized commercial real estate office with 50 employees, we support you with all your small business health insurance needs. Our trained insurance agents can help you find the right coverage for your business and make sure it's affordable so that you can focus on what matters most.
Technology
The technology industry is a diverse and thriving industry. Small businesses in the technology industry are a wonderful fit for small business health insurance providers like SimplyInsured. Most emerging companies and startups in this industry want to benefit from small business health insurance plans with low premiums, high deductibles, and relatively low out-of-pocket maximums. This is partly because this industry is high-demand and requires high-quality talent that also values great benefits.
Technology companies and startups also often have a relatively low number of employees, especially in the earlier years, until they begin to scale and grow. This means that many technology company owners need to find other options to ensure that they and their employees can stay healthy and productive to help the company see that growth. Whether your tech company is just starting out or hitting its stride, we are driven to help provide customizable plans that can be adjusted to fit your changing needs over time.
---
Don't see your industry listed? Have no fear! We can help even if you don't see your industry listed! Get a quote with us or schedule a consultation with one of our sales representatives to assist with your application today.