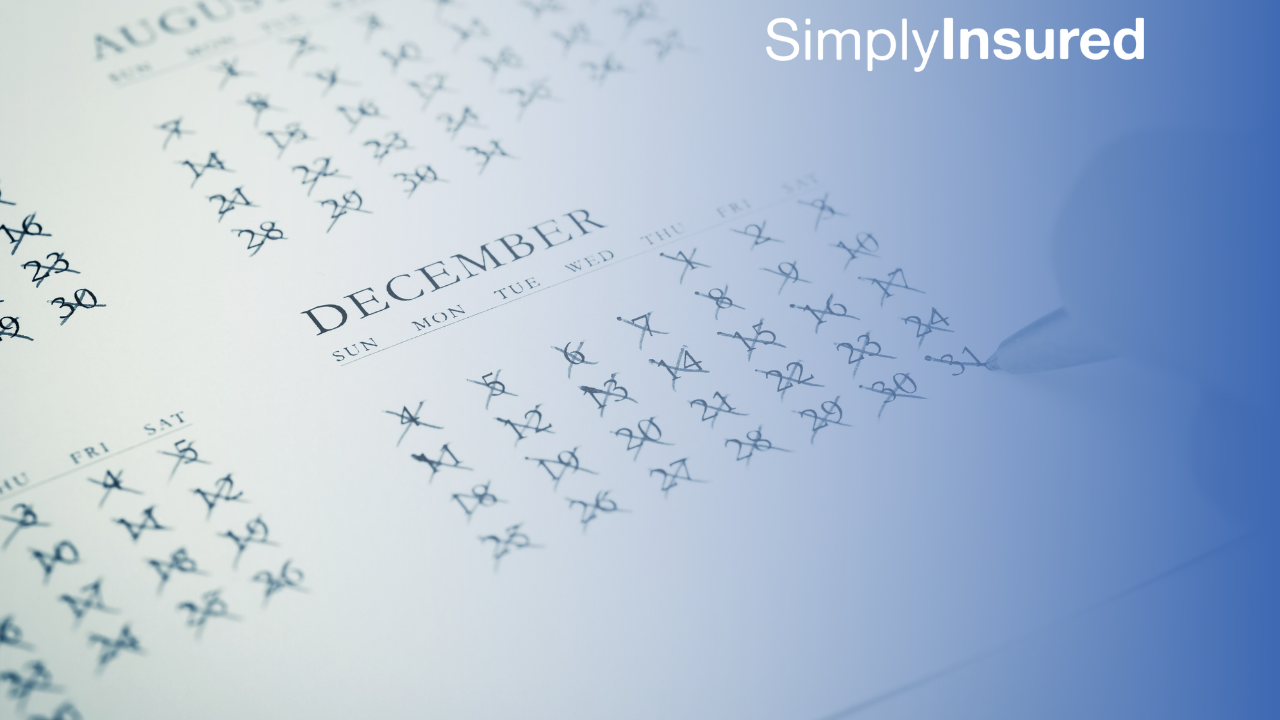 Lock in 2022 Pricing Before January 2023
Health insurance prices for many small businesses and their employees continue to rise yearly. On average, most health insurance premiums increase between 5 to 10% each year. For many small businesses, the best way to save on their health insurance premiums is by locking in their pricing before the new rates are released.
The deadline to enroll in your health insurance plan for the upcoming year is coming up fast. If you want to lock in 2022 rates, you will want to ensure you enroll in your benefits before December 15th. We put together a few tips to help you narrow your search, enroll early, and save for your small business health insurance needs for the next year.
Get a Quote Easily
Pricing on small group health insurance plans changes with the new year. When you look for a rate that starts in December, you are essentially "locking in" your pricing as it is currently, versus getting the higher rate in the new year. We always recommend running the numbers and getting a quote from us, so that you can get an idea of overall costs and how that works with your budget. When you get multiple quotes to compare plans and carriers, this can help you save on costs.
Once you've generated your quote, there are many things to balance and consider, but two points of focus you should look into with your quote for cost comparison purposes are:
Monthly premium - this is the cost your business will pay for health insurance for you and your employees.
Deductibles - this is how much money must be spent out-of-pocket before insurance starts paying expenses such as doctor visits, hospitalizations, or prescriptions.
Reviewing the health insurance premium quotes compared to coverage factors is often where your monthly premium amount is generated. Lower deductibles can often equal higher monthly premiums. Whereas higher deductibles often result in lower monthly premiums. We know this can be confusing and quite a bit to keep track of. Luckily, when you compare plans on our site, you see the real life implications of each plan and its coverage - no need to guess and figure out what might be covered!
Shop Around for the Best Plans and Prices
Once you have your quote from SimplyInsured, it's time to compare the available plans determine what meets the needs of your small business for health insurance. Shopping around often requires you to look around and narrow your search. You can easily use the tools provided on our site to make sure you are able to find the right plan for your budget and employee needs.
We often tell our customers that utilizing our platform helps you to save on headcount This is because when you have every plan at your fingertips, you can easily refine and make decisions based on what you know about your employees. Everything about the plan is given to you upfront, in easy to understand language. Having everything in front of you eliminates the need to go back and forth with a broker with employee census data, questions about copays, and anything else you might not quite understand. So there's no need to assign a time consuming and overburdensome task to an employee - you can be done in 20 minutes!
Share with Employees and Set a Deadline
Whether you have 1 employee or 150, it's essential to inform employees and keep them up to date about their health insurance benefits. The same sentiment is valid throughout the year, not just during your annual open enrollment period. Share with your employees their cost and plan options with the provider you choose for your small business health insurance.

It's also valuable to emphasize to employees the benefits of making their insurance selections before the next year. You will also want to set a deadline to ensure they have made their open enrollment selections before the next benefit year, or else the costs will be higher. Locking in the rates for 2022 ensures and allows you to predict the monthly premium and price that your benefits will be for the following year. Doing this also gives you the advantage of budgeting accordingly if you cover an amount or percentage of your employee benefits as well.
Enroll Sooner for the Next Benefit Year
One of the greatest perks to enrolling ahead of the benefit year is to lock in the 2022 rates before they rise for 2023. Given that rates often increase between 5 to 10% annually. To ensure that you will still have the 2022 rates long before January, we recommend renewing during December 2022. You can lock in the current plan now and make changes to your plan before January. This way, you are protected from any rate increases that may occur after that date. If you are ready to get a quote to lock in your 2022 rates and save, contact us today to get started.