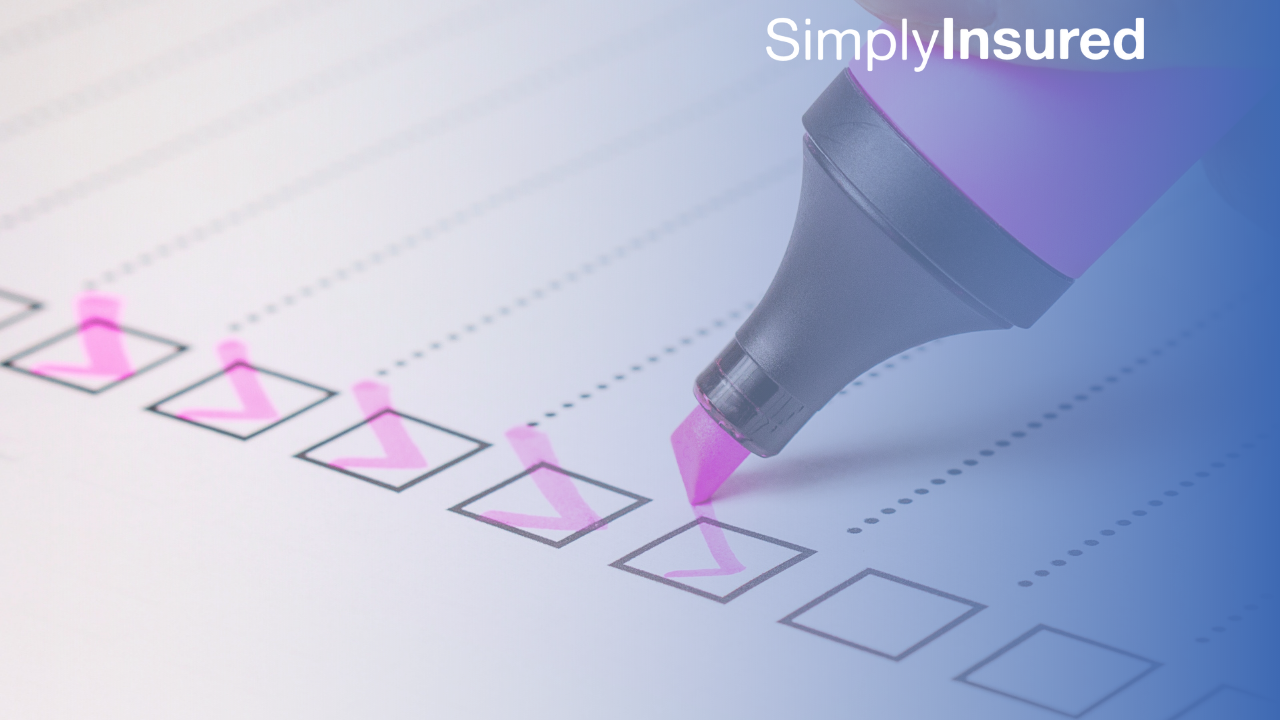 How to Qualify for Small Business Health Insurance
You probably qualify! In this article we will discuss qualifying for small business health insurance. Small business health insurance is medical, dental, and vision coverage for employees of a company or organization. Also known as an employer-sponsored plan or a group plan, small business health insurance plans are typically a lower cost option compared to an individual enrolling in their own plan. Below are a few frequently asked questions and answers.
What are the qualifications and rules for enrolling in group health insurance?
The rules and qualifications for enrolling in a small business health insurance plan can vary by state and insurance carrier. However, generally speaking, if you meet the four criteria below, you should be eligible to enroll!
Documentation of your legitimate business entity.

This can be something like articles of incorporation, articles of organization, or a business license.
At least one full-time employee.

Certain insurance carriers require at least two employees. Often the owner counts as one employee, as long as the other employee is not the owner's spouse.
At least one full-time employee who chooses to enroll in the plan.

The ability to pay 50% of the employee's monthly premium.
Your business will likely qualify for small business health insurance if you meet these guidelines. As we noted above, certain insurance carriers and states have differing requirements. Because of this, there may need additional items required to qualify. Don't worry though, SimplyInsured can walk you through everything you need based upon the insurance plan and carrier you select.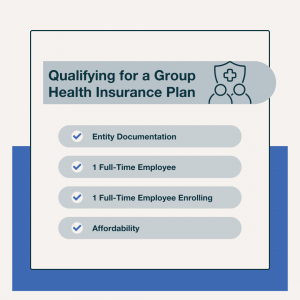 When should I enroll in small business health insurance?
Anytime! Unlike individual health insurance plans, there is technically no set enrollment period for group health insurance. However, open enrollment is a great time to evaluate your current health insurance coverage. The open enrollment period to enroll in health insurance plans for 2022 begins November 1 and ends December 15. Certain states extend this period into January. Plenty of time to explore your current plan if you have one, and to think about what you might need in a new plan.
What if I qualify for small business health insurance but miss open enrollment?
If you are shopping for an individual health insurance plan, and miss open enrollment, you may still have an opportunity to enroll. We address this and more in our Timeline for Open Enrollment post. It is important to note though, that if you are a business owner, you can start a new small business health insurance plan at any point during the year.
What's next?
We recommend using our Confirm Eligibility tool once you've entered your employee information into your custom quote. Additionally, speaking with one of our licensed representatives will allow you to work through any questions you might have about your health insurance options. We are here to help you navigate the process!