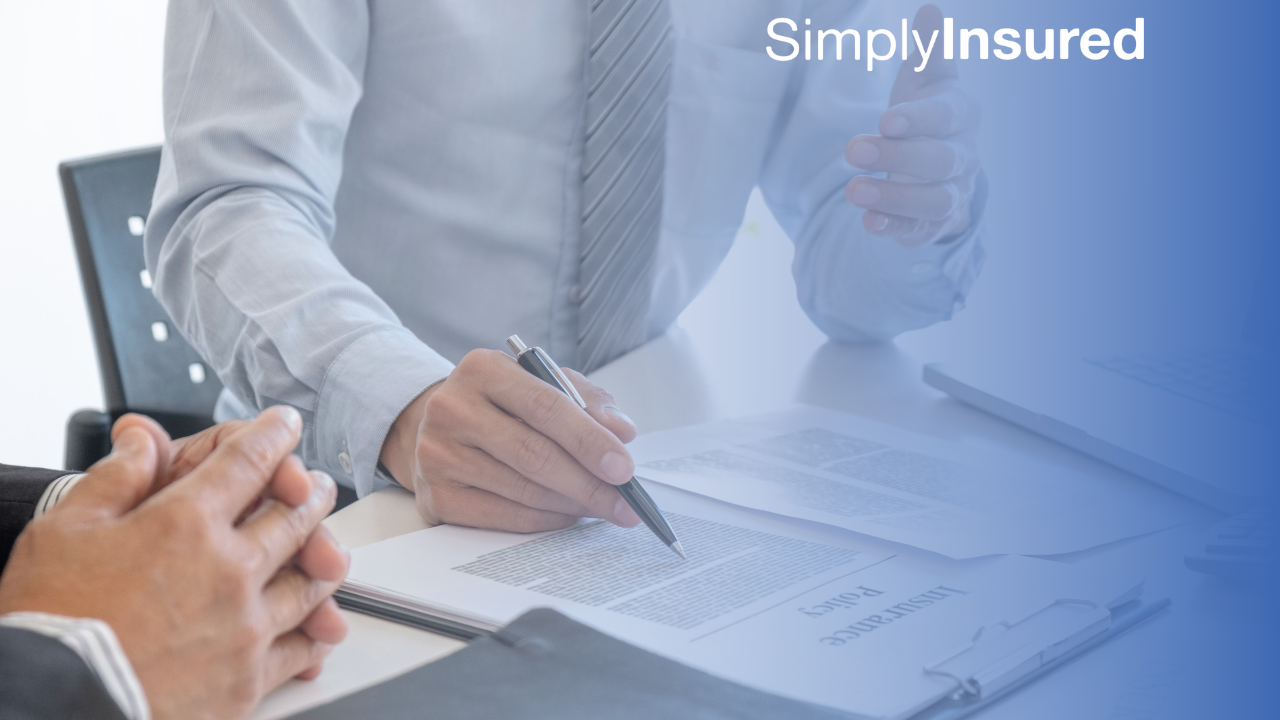 Why Does My Health Insurance Broker Matter?
Most of us know that health insurance is an essential benefit for employees across the country. Nowadays, small business owners are often required to offer health insurance for their employees. While many small businesses opt to navigate their health insurance needs through individual marketplaces, this is often a self-guided avenue fraught with confusion and a lack of options.
The health insurance market can be overwhelming, and there are so many options to choose from. State and federal marketplaces can be beneficial to individuals, but are not designed to handle the health insurance needs of countless small businesses. One of the most effective things you can do when choosing health insurance is to work with a broker who truly understands the industry while working with your needs.
Utilizing a broker with an online platform, like SimplyInsured, will help you sort through all the options available in your area. By reviewing everything available (similar to how you might shop for a flight), you can be sure you are purchasing the best plan to fit your needs and budget. In this post, we will explore why your broker matters and how they can help you with your small business health insurance needs.
Your Broker is Connected with Carriers
Most health insurance brokers have industry knowledge around the multitude of insurance providers. Due to the relationships with many of these companies, brokers have access to details and can help you find the most suitable plan for you and your employees. They can also help you navigate the claims process and get reimbursed for any medical expenses in a timely manner.
Brokers are in place to ensure you find the best plan for your small business needs. They can help you understand which plans may be the best for your employees and their health histories. They can also help you understand if there are any special requirements that make it difficult for you to get coverage with certain carriers.

With SimplyInsured, we will help guide you through the murky waters of choosing a carrier, plans, and any other options that will more appropriately fit your budget and employee coverage needs.
In addition to health insurance carriers and providers, many small business health insurance brokers also have a wider network of resources to help your small business run more successfully. Brokers with external partnerships with multiple other agencies beyond just insurance can also help grow and support your business exponentially. For instance, at SimplyInsured, we have various partnerships designed to help you integrate payroll with your small business health insurance to make the process as smooth and easy as possible.
Your Broker is an Expert in the Industry
Brokers often help people understand the market and make informed decisions about their healthcare coverage based on their experiences. One of the most important things to remember when choosing a broker is how trained and educated their staff is. This is where SimplyInsured makes a huge difference. Not only can you call us and walk through your options with a licensed agent whose main goal is NOT to sell you insurance

Our number one goal is to eliminate the fear in health insurance and we want to ensure your small business health insurance needs are met. For many small business owners, lack of knowledge of the health insurance industry creates a need for more comprehensive information relative to the providers and plans available. We want to make sure you have that information available to you, without the heavy regulatory language.

By helping you find the right coverage at your price point, we are also well-versed in the industry. We can also help you save money on premiums and out-of-pocket expenses by finding ways to use discounts or other incentives that can lower your monthly costs while still providing high-quality care to you and your employees.
Additionally, like other leading brokers in the industry, we take the time to educate and train our staff on how to guide you, support you, and provide knowledgeable answers to your inquiries. We want to find the most suitable plan for you and your employees.
Your Broker is Your Business Advocate
As a broker we are advocates and work with the best interest of your business in mind. Brokers can also assist with minimizing business risk for your small business. They do this by serving as an intermediary between the provider and the client. This can help mitigate business risks by making sure that both parties are clear about health insurance plans and coverage, while ensuring our team advocates for your team. Brokers also have access to crucial information about pricing, coverage, availability, and more.
Choosing an Experienced Broker for You
Many small businesses may feel overwhelmed with the process of acquiring small business health insurance for you and your employees. There are thousands of providers, brokers, and agencies to choose from nowadays. However, it's important to find a broker that can reach beyond their connections and expertise while ensuring they are an advocate there to support you and your business.
When you work with a broker like SimplyInsured, you understand we have your best interests at hand. We are focused on supporting you and your business with your health insurance needs. We work diligently with our clients to ensure we are eliminating the fear in the health insurance industry for numerous small companies. Get in touch with us today to start your journey for affordable and quality health insurance for your small business.