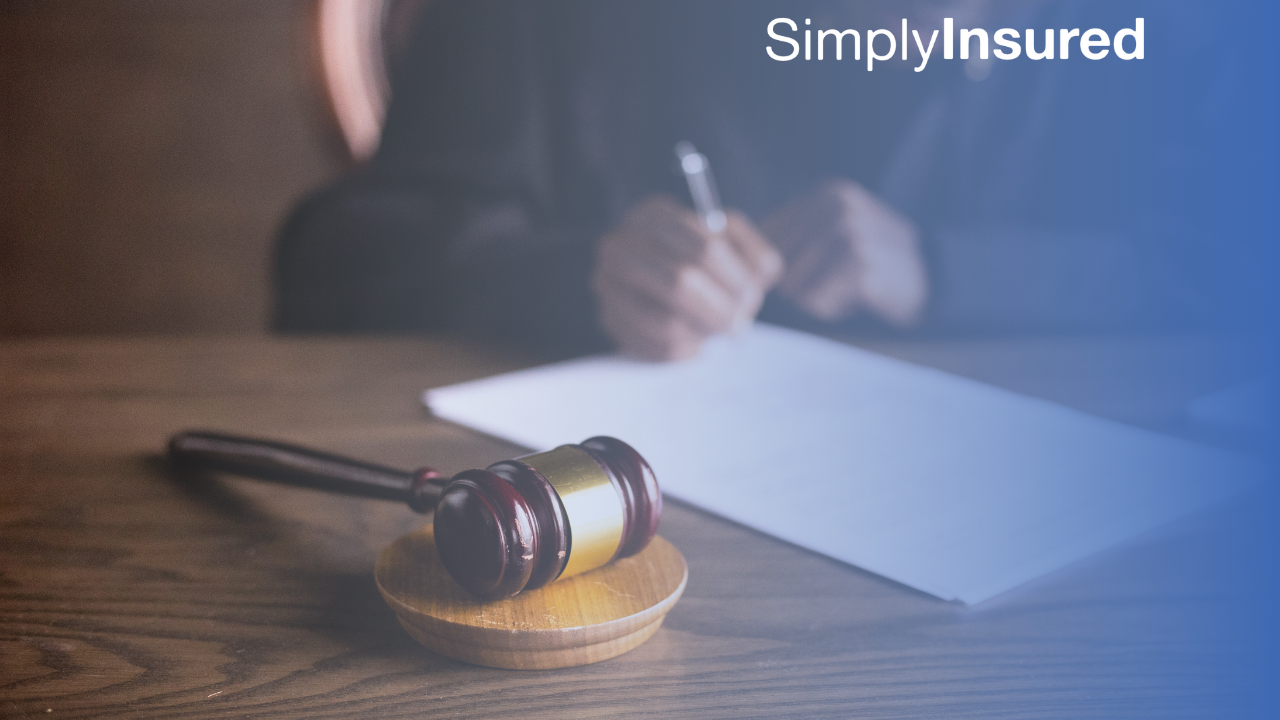 How To Choose Heath Insurance For Law Firms
As the owner of a law firm, your people are your most important asset and everything you can do to look after them is something you are focused on. Health insurance for law firms is a minimum standard for caring for your employees. The better you care for your employees, the better they will perform, and the better talent you'll attract.
One of the pieces of that holistic care is selecting the appropriate health insurance provider to cover your employees. And with so many different options to choose from, each with their own intricacies, it can be overwhelming at first. You already know you need many different types of insurance as a law firm – don't forget about health insurance.
In this article, we're going to run through some of the main considerations to keep in mind when choosing health insurance. And hopefully we will give you the tools that you need to make the right choice for your firm.
Let's dive in.
Which Factors Should You Consider?
Every law firm is going to be slightly different. If you think through these principles in the context of your organization, you'll be in a good position to make the right choices:
Cost. The first and most obvious consideration that comes to mind is the cost. You will need to decide what your budget is going to be for healthcare contributions. This will determine the range of plans for your situation. We recommend taking time to work through this, as there are many things to consider.
Coverage. The next thing to consider is what kind of coverage your employees want and need. While most plans outline the

coverage

for the essentials (i.e., copays for in-network doctor visits), every provider will have slightly different coverage. For example, certain plans may offer coverage for services related to mental health, while others may not. This can be a significant deciding factor, depending on what areas of coverage matter to your employees. With our platform, we break down these costs in an easy to understand format, showing you what you can anticipate your actual costs may look like under your selected plan.
Doctor

Network. Another important factor in choosing a health insurance plan for your law firm is the doctor network and what type of doctors you will have access to. When you review the plans available in your area, factoring in the above criteria, you will need to ensure that you are selecting a plan with the type of doctor network your team needs. For instance, you may need to decide if an

HMO

is reasonable, or if you need a

PPO

in order to get a larger network of doctors. With many insurance plans, you need to balance the trade-off between the number of doctors you have access to and coverage for, with the cost.
Talking to Your Employees
As the owner of a law firm, it can seem easiest to take on the decision of choosing a health insurance plan yourself. However, it's important that you speak with your employees while going through this process. In a perfect world, this would be a collaborative discussion where everyone openly shares their needs. In the real world, that kind of meeting might not be practical. To bridge this gap, we recommend you look into plans that make sense with your budget, and then take these plans to your employees and talk through your decision-making process.
When talking with your employees, it's a good idea to ensure everyone understands what having health insurance will mean. This can mean something different for each employee. Some may want a more basic understanding of their plan and benefits. Others may have more experience with insurance and have more pointed questions. Health insurance is a significant benefit and we want everyone to have a full understanding of how it works.
Next, you'll want to ascertain whether there are any special cases or unique health situations that might necessitate selecting a certain type of plan. This is a very delicate area, and while you may be in a position to discuss this with your employees, there are factors you can consider without difficult or uncomfortable conversations. Some areas you may want to think about, without getting into specific needs with your employees, include: include employee age, need for pregnancy-related care, children and other dependents, and chronic conditions.
Finally, you want to get a sense from the group as to what matters to them the most. Choosing between plans and providers is always about trade-offs. You want to determine on which side of the spectrum your employees tend to fall on each factor. This will be very valuable information as you go about selecting the right offering.
Using the SimplyInsured Platform
When you use the SimplyInsured platform to compare health insurance plans, you get comprehensive, unbiased data for each option. In seconds, all of your small business health insurance options are ready for you, at your fingertips. You can refine your search based on a multitude of factors, compare and contrast plans, and even find a suite of plans for your employees to choose from. We eliminate the need to read through the dense, small text, summary of benefits document.
How to Enroll in a Plan
Once you've selected an appropriate plan for your firm, it only takes four simple steps to get you up and running, all of which can be completed online in a matter of minutes. (Ten to twenty minutes is all our application takes, seriously.)
Choose the plan

that is best for your team.
Complete the online application

by submitting all relevant information. This shouldn't take you more than ten minutes.
Add your employees. Each employee can complete their individual submission on their own time after you've added them to the application. We send them an email with everything they need. The employee application doesn't take more than five minutes.
Finalize your insurance.

Once all that is taken care of, the SimplyInsured team and your dedicated onboarding representative will help you set up automatic payments and payroll deductions, as well as answer any questions you may have.
It really is as simple as that! Our platform does all the hard work for you so that the entire process is as simple and efficient as possible. We think it works like magic (hard work and engineering magic, that is).
—
We've worked with clients of all types and are confident that our platform delivers the best possible way to find small business health insurance coverage for your law firm. We promise you won't lose your mind in the process. It's a no-brainer, if we do say so ourselves.
What are you waiting for?