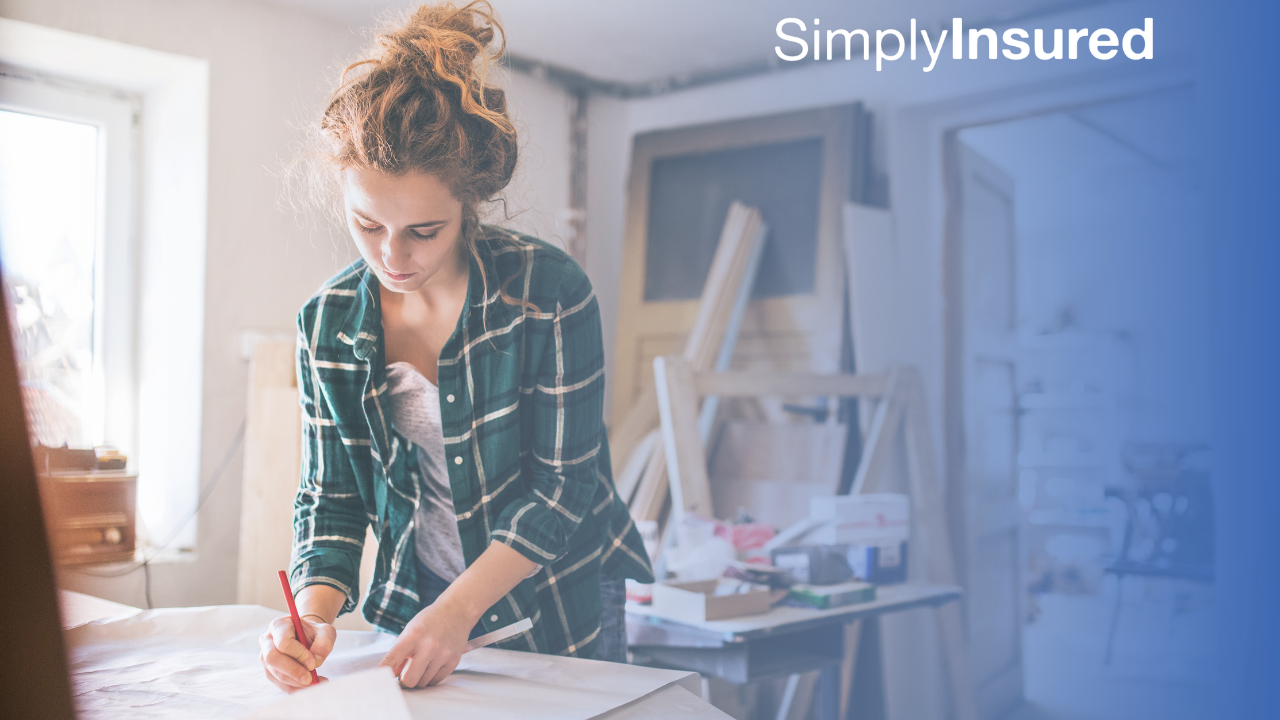 Choosing the Right Health Insurance for Your Small Business
For a small business, offering a comprehensive health insurance plan to your compensation package for employees will help you attract and retain the talent you need for your business. However, choosing a provider, specific benefits packages, and determining employee and employer contributions, can be overwhelming. SimplyInsured provides a platform where you can weigh all of your options. Here, we will address a few of the common questions small business owners often have when first looking into adding health insurance for their employees.
Can I afford it?
This is an essential question, and often the first, a business owner asks when it comes to offering health insurance to employees. While small businesses aren't necessarily required to provide health insurance to their employees, many do, as part of a competitive compensation package. Additionally, having a comprehensive benefits package contributes to the health of your company overall. However, affordability is a question only you as the employer can answer. Many factors come into play when you consider if your business can afford to offer health insurance, and SimplyInsured's comparison tool allows you to see different pricing for all available plans, allowing you to consider your budget.
Who pays for health insurance?
There are generally two groups that shoulder health insurance costs: the employer and the employee. If you offer employer-sponsored health insurance, you will, in many cases, be required to pay for a percentage of the premiums for your employees. In many states, employers are required to pay for at least 50% of the health insurance premiums for their employees. This requirement varies based on the state in which the business is located and where the employees reside.
When selecting a health insurance plan, our tool allows you to test out different cost options. From there, you will determine how much the business will contribute toward the premium, with the employee making up the difference. It is useful to budget out different contribution levels. For example, if the monthly premium for the employee is $600, you may be able to cover 75%, or $450. Alternatively, a lower-cost plan might make more sense, in particular if you plan to cover 100% of the plan for your employees.
It should also be noted that some employees may be eligible for certain subsidies from the government, depending on the circumstances. As a business owner, you decide what percentage of the health insurance premiums you will pay for your employees and how much they will need to contribute.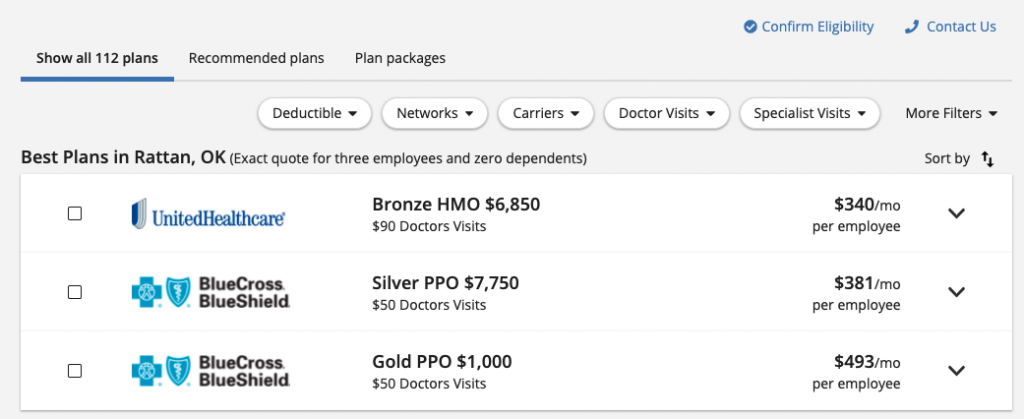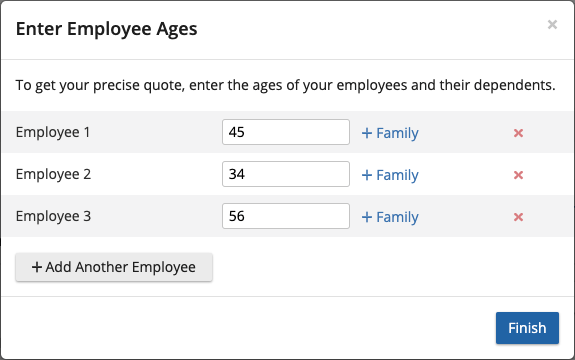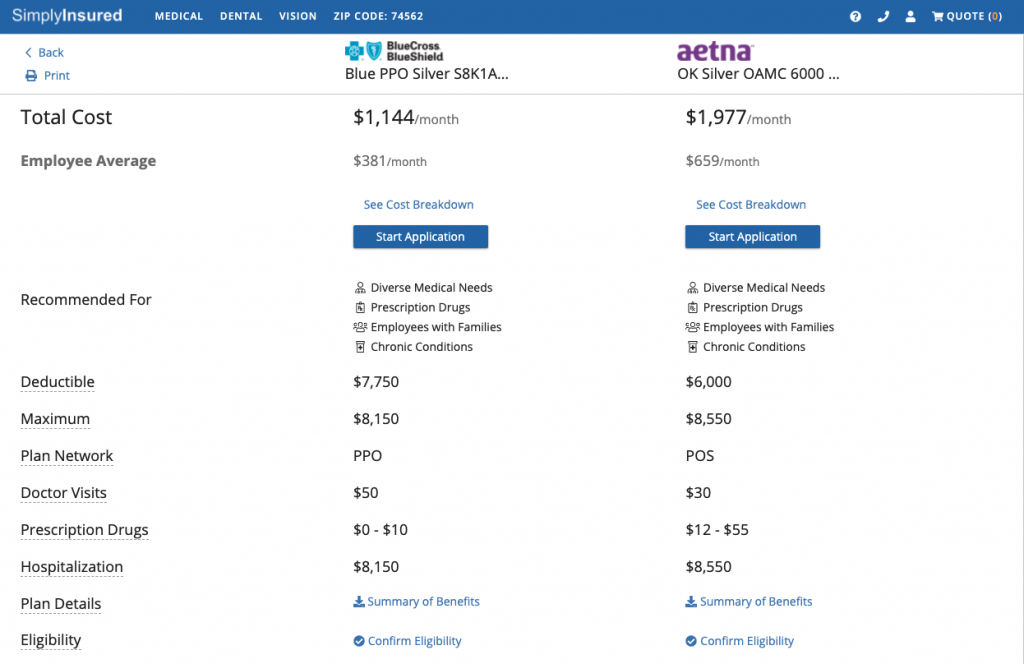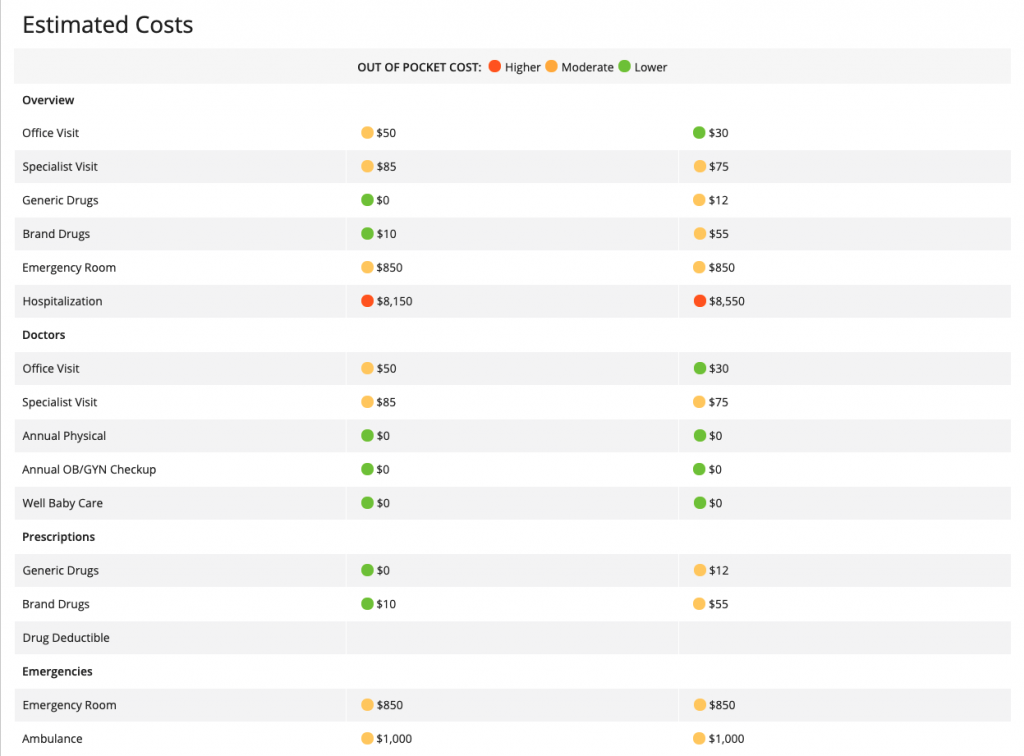 How do I find the right plan?
At SimplyInsured, we understand that selecting a health insurance plan for your business can be overwhelming. You want to make sure you make the best choice for your employees, your business, and your budget. Using the SimplyInsured online platform, you can select the benefits that matter most to you and your employees. With the comparison tool, you will be able to narrow down benefit options and even show the various plans you are considering to your employees for their input. The SimplyInsured team has years of experience, works with all available carriers, and understands the unique needs of small businesses when it comes to making health insurance choices. Working with an expert with significant experience in small business health insurance is critical.
You will have to make many decisions, and the team at SimplyInsured will guide you through the decision-making process , if you even need us! Our platform is designed to make your small business health insurance shopping like most other shopping experiences – seamless and simple. When you get a quote from SimplyInsured, you will be able to explore all of your options in one place, compare plans, explore pricing and contributions, and apply for insurance in under 10 minutes. Get your free quote today!