Meet Will Torrey!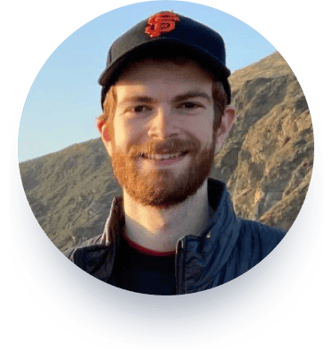 Will joined the SimplyInsured team in September 2018 to help us scale our Customer Service department. At the time, SimplyInsured had 15 employees, and there was an opportunity to make an impact and grow.
Before joining the team, Will had recently graduated from UC Santa Cruz with a degree in cognitive science and had just left a role in marketing at a corporate real estate company.
When we asked Will what drew him to SimplyInsured, he shared a world of opportunity he saw with us. Will was looking to explore many opposites from his previous experience and was looking for a small company that was customer-facing and hyper-focused on impact.
Will's first role was as a Customer Support Specialist, and he took the initiative to get licensed early in his tenure. This allowed Will to take on more complicated cases and within six months, was handling escalations and solving customer issues. Developing his skills and showing his ability to provide excellent customer service, he was promoted in March 2019 and a second time in November 2019 where Will's role at the company changed. He became the Support Operations Manager assisting the support team on complex issues, updating the operations processes, ensuring teams have the right tools to be successful and partnering with Product. Will shared one of the secrets to his success, "I'm always open to trying and learning new things."
Impact has always been a significant core value to Will. He knew he wanted to grow his career at Simplyinsured early on. Within the first two months of joining, he had a phone call with an angry customer. On that call, he was able to deescalate the situation, and the customer was super grateful. That's when he had his light bulb moment and knew he had made the right decision to pivot from marketing to customer support. He took a leap joining SimplyInsured and with each day feels validated in his decision
Outside of work, Will is big on being outdoors. He enjoys camping, backpacking, and hiking. When not spending time outdoors, Will loves to cook, play the drums, and golf. Will grew up in the Bay Area and then moved to Costa Rica for a bit, where he learned Spanish.